---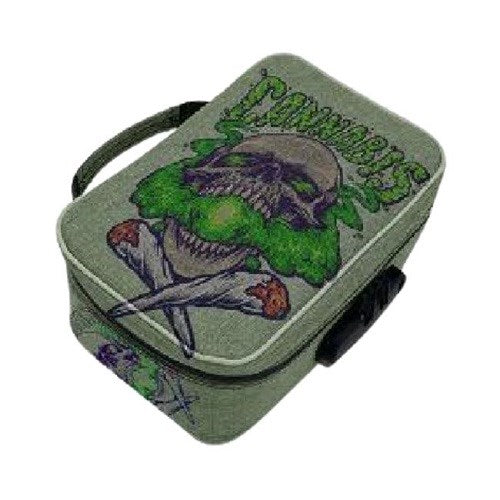 Introducing our Smell-Proof Storage Bag with Lock:
Unparalleled in its design and functionality, our Smell-Proof Storage Bag with Lock is your trusted companion for discreet and secure storage. Crafted with precision and engineered for your peace of mind, this bag offers a seamless blend of innovation and convenience.
Key Features:
1. Odor Concealment: Our advanced odor-blocking technology ensures that no unwanted scents escape from the bag, making it ideal for storing a wide range of items, from herbs to personal belongings.
2. Robust Locking Mechanism: Protect your valuables with confidence. The integrated combination lock allows you to set your personalized code, adding an extra layer of security to keep prying eyes and curious hands at bay.
3. Spacious Interior: Inside, you'll find ample storage space to accommodate all your essentials. Whether it's travel necessities, precious herbs, or sensitive items, our bag has the room you need.
4. Durable Construction: Made from high-quality, resilient materials, this bag is built to withstand the rigors of everyday use. It's tough enough to handle your adventures while keeping your contents safe and sound.